click the above link to learn more about appraisal services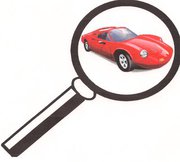 With over 10 years in the auto industry and 5 years in the financial industry and a CPA licenses under my belt, appraising automobiles just come naturally. I began with the wonderful network of  I-VAN, started by Jeff Locke and his wife Pat from Virginia. Their passion for not only antiques, but the whole appraisal industry is what inspired me to get this going. I have been appraising cars locally in the Massachusetts and southern New England since 2010. Since then I have appraised over 200 Classic cars and I hope to double that number by 2016. Read more about the I-VAN network below.

As a member of the International Vehicle Appraisers Network (I-VAN) and a Certified Appraiser of Antique, Classic, and Special Interest automobiles, trucks and motorcycles (including street rods and modifieds) … I can help you document your vehicles Fair Market Value and all the notable points of interest on the vehicle in your choice of formats.
My fees start at $200 for a basic level appraisal. The appraisal is prepared as a 3-6 page document with color photos and in most cases I will include a free online media link to all my photos. The vehicles are graded on a scale of 1-6 as a whole and in four categories; Interior, Exterior, Underside/Chassis and Engine. Each category has a detailed write up and a valuation section. These appraisals are stamped with a raised seal bearing my license number and the state seal.
Why Have Your Vehicle Appraised?
1)  Insurance:  Protect your investment of Time and Money.
1)   Selling a Collector Vehicle:  An appraisal can be a tremendous help when selling a collector vehicle.
2)   Collateral:  The value of your collector vehicle helps to increase your "net worth".
3)   Donation/Gift:  The IRS requires an appraisal for any substantial gift to a charity or eligible museum, etc.
4)   Estate: Our appraisal helps prevent your heirs from being "ripped off" when they try to sell your vehicles.
5)   Divorce:  Yes, the "D word".  Don't ever let a court or some attorney determine what your vehicle is worth.
6)   Buying a Collector Vehicle:  A pre-purchase appraisal could protect you against overpaying for a vehicle
7)   Claim Settlement:  If you're arguing with an insurance company over the value of your vehicle after a loss then an appraisal NOW can be a big help
8)   Fraud:  Our appraisal can help build your case.
9)   Substandard restoration:  Did you pay for a prize winning restoration only to find out that the only prize you will win is the "booby prize"?
The International Vehicle Appraiser Network (I-VAN) is a nationwide association of over 50 automotive hobbyists who are also experienced appraisers of Antique, Classic, Special Interest Vehicles, Street Rods & Customs. Each of our Appraisers are required to be AACA National Judges and have advanced training school and field training assignments before certification.  Our Appraisers perform all of the appraisals themselves as opposed to simply collecting information and sending it to a corporate office for a blind appraisal.
At I-VAN we understand collectible vehicles, the hobby, and the marketplace.  We're active in the hobby and we own the types of cars, trucks, and motorcycles that we appraise.
For more information about I-VAN please visit: www.i-van.org