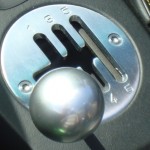 A few years ago I thought that there wasn't much going on around the Boston and New England area in terms of car shows, cruise nights and other events. I just felt like everything was too far away or I just couldn't find the information at all. Don't tell my wife, but I am very pleased to admit that I was totally wrong. Since last summer I have been scouring the web, attending car shows and following people and groups on Facebook to try to gather enough information to compile into one consolidated website calendar. I am actually a bit overwhelmed at what I found. Apparently, with a few hundred hours of searching anyone can get all of this stuff!  If you look on my "Car Show Calendar" you can see that there is more than one event every single day of the week. I'm just a bit shocked at the volume of activity and the sheer number of people who are just like me; hopelessly dedicated to the car culture. For me it's really all about the cars though. The cars are what catch your eye and then they lead you to the story and the people behind the car. Even a late model, overlooked, homely and incredibly average 70's sedans. I truly love the stories behind all these cars, it gives them a personality and a sense of nostalgia. I'm not going to lie, I enjoy seeing the models on the hoods in the photos, but oddly enough, I get equally excited about old car interiors. Call me crazy!
Part of me feels like this stuff really wasn't as prevalent a few years ago as it is now. There is a general level of concern among automotive historians and enthusiasts that classic cars are going to fall off the radar in favor of more modern and tune-able cars belonging to the younger generations. I disagree because I think the real point is making sure young people get involved, regardless of the vintage of their cars. Classic cars will never die, they just keep getting reborn in one way or another. Hopefully I can make some sort of contribution to preserving the classic car culture through my writing but that may be a bit of a long shot.
It seems that there is an abundance of car culture and I want to take the personal challenge of discovering all of it and sharing it with the community on this site. As the months roll on I plan to conduct numerous interviews, profiles, event coverage and whatever else I can dig up.  It makes no difference what car you own, what genre of cars you are into or even if you have a car at all. There are rat rod and custom clubs, euro clubs, muscle car clubs, antique clubs, racing clubs and the list goes on. The reality is there is something for everyone.
I have noticed that some people may feel intimidated at showing up to a cruise night or car show with their own car, but no need for that. These cruise nights are designed to get people out in their cars regardless of year make and model, show it off, meet and some new people.  A reader once commented that my calendar is geared to "the muscle car crowd" and that he was shunned in his ricer. I really don't feel that this was the reality, I found a few clubs that really welcome an eclectic mix of members and rides. I remember showing up to the South Shore Corvette Club's "All Make Car & Bike" cruise in Weymouth in my 1985 Porsche 944, a car that doesn't really shine in a sea of big blocks, blowers and bad ass muscle cars, but they welcomed me with open arms and encouraged me to stay and mingle, which I did. The Patriot Place Cruise night is another example. This is beleived to be THE largest cruise night in the North East and maybe even the entire east coast with only Florida offering up the only competition. A few nights this summer, that cruise night brought in over 2000 cars, they come from all over the North East and it's quite a site, no one is turned away. If they let this guy in with his PT Cruiser, have no fear about your half primed Eclipse with the unpainted Batman body kit, just bring it and be proud that you aren't stuck with a beige Camry.
The more time I invest in this stuff the more I am amazed at what is out there, and not just car shows and clubs either. I have found very popular car blogs, car magazines and manufacturers. In the coming weeks I hope to produce a lot of high quality weekly feature articles on local groups, clubs and events that I feel are particularly interesting and tied to the Boston or surrounding areas.  If you have any suggestions that you'd like to see on the list, let me know. So far I have the features broken down into the following categories:
Behind the Wheel – This includes track time, driving schools, auto cross (autox), rally races, fun runs, exotic rentals and racing experiences.
Spectator Events & Places of Interest- Race and competition style events, museums and car collections in the New England area.
Social Scene - Clubs, groups, Cruise Nights and Car Shows
Car Biz – Unique and noteworthy shops, dealerships, service providers and significant people in the local automotive industry.
Media – Websites, TV Shows, Magazines and related media professionals
So keep your eye on The Breakdown Lane!