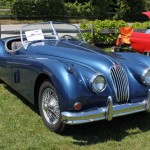 I have been slacking on the Blog portion of the site lately, I know, but it's all worth it.  Anyway coming up this weekend are some pretty cool shows, I just wish I could get to all of them. This week I spent hours scouring the web for events for the calendar and I must say I found a lot. In fact, between today and Sunday there are over 50 different car shows or cruise nights listed and almost all of them are in central and eastern MA. Check the calendar for a full listing but below are some of the most notable either by size or the cause they are representing.
Friday July 29th –
Connecting Rods Cruise Night, Halifax MA
Crestar Cruise Night, E. Greenwhich RI
Blue Hills Cruise Night, Canton MA
Rambler Regional Weekend starts tonight in Sturbridge MA and goes through Sunday.
Saturday July 30th –
Fender Bender Hot Rod Show, Onset MA (w/ MIDGET WRESTLING!?!?!?!)
Carver's Annual Old Home & Car Show, Carver MA
Cruise nights… too many to list, check the calendar
Sunday July 31st -
Cars for Canines, Randolph MA
Crystal Springs Car Show, Assonet MA
Monster Truck Madness & Swap Meet, Seekonk Speedway
Day of Triumph, Brookline MA
North Shore Concours d'Elengance, Beverly MA
Cruzin For Sully, Pembroke NH
Halifax is the place to be on the south shore on Friday nights, its a pretty good turn out and plenty of great people and cars week in and week out. One of the things that the Mass Cruisers do well is get people to show up to these cruise nights in full force. These are the guys and gals that are behind the Patriots Place cruise nights, a venue that sees anywhere from 600 cars to over 2000 like it was a few weeks ago.
Below are a few of the show flyers. I have to admit I'm tempted to head down to the Fender Bender Show just to see the midget wrestling and Brutus "The Beefcake". Although I think my wife would be pretty pissed to have me away at a car show for my youngest kid's first birthday party. So tomorrow I'll be in the jumpy house instead of covering shows, but that's life right?
Sunday is a different story. I'll be in Randolph as a sponsoring vendor at the Cars for Canines show promoting "TheBreakdownLane.com" and my appraisal service, The "International Vehicle Appraisers Network". I'm really looking forward to seeing the nice mix of muscle, classics and tuners at this show. I love seeing so many different groups of people and cars coming together. I would really love to be up in Beverly for the N. Shore Councours, I can only imagine the rare and perfectly restored antiques up there. I can only be in one pace at once though; I need to figure out this whole cloning thing so I can be with my family and the car shows at the same time.
Enjoy the shows and keep the wheels between the lines this weekend.